Cheers CRM Productivity Tool
Cheers CRM Productivity Tool

Cheers Connect CRM is a simple yet powerful tool tailored for Professionals, Small Businesses, and Startups; easily use its advanced insights on your clients and leads while taking advantage of the ability to effectively maneuver between various activities and tasks that are vital to your marketing and sales processes. Whether to simply stay in touch, boost sales, generate more leads, engage a marketing campaign, and all interactions in between.
At Cheers Connect CRM's core are Contacts and opportunities; with its intuitive user interface and rich functionalities you can manage it all from prospecting to closing deals and after sales service & support.

Reduce your team workflow by categorizing clients and tracking the customer journey with lead phases and contacts Interactions, while determining the best sales opportunity for each one based on their level of attraction and conversations.

Some of the most popular features are contacts interactions, sales opportunities, reminders, and deals management.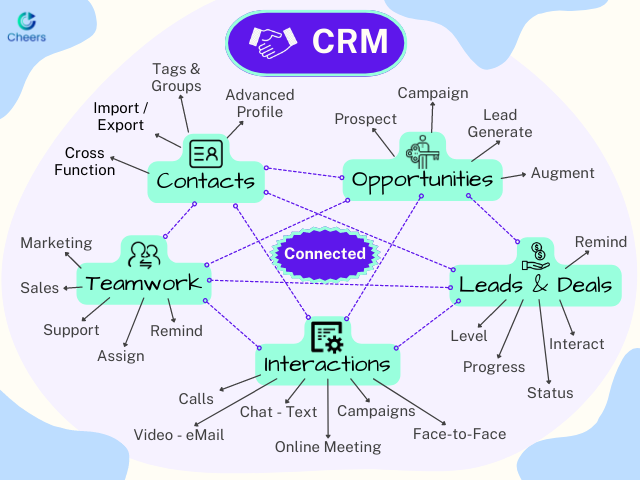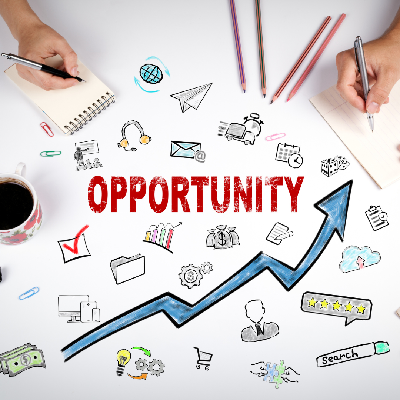 Sales Opportunities enables you to add multiple types of products and services, as well as sales promotions. As your business expands, you can increase the variety and number of products and services for your sales to meet customers' needs.

Track the progress of your leads by monitoring their activities and interaction level, status, buying patterns, and more with Lead Management. Get a better visibility into your customer journey communications and activities. Lead management assists you in increasing customer satisfaction at every step of the buyer's journey.

Stay on top of your clients' satisfaction and follow ups; with reminders catering to any form of activity and event related to your marketing and sales process; reminders ensure you never miss an opportunity!
Cheers Connect CRM is integrated with automation tools allowing you to better keep the line of communication open with your contacts to the desired actions and engage relevant messages and campaigns with a better targeted audience.

Have a look at how this effective CRM integrates and inter-operates with our Top 5 Productivity tools. Take your company to new heights with the right data driving your decisions; increase lead generation and close deals faster, with Cheers Connect CRM.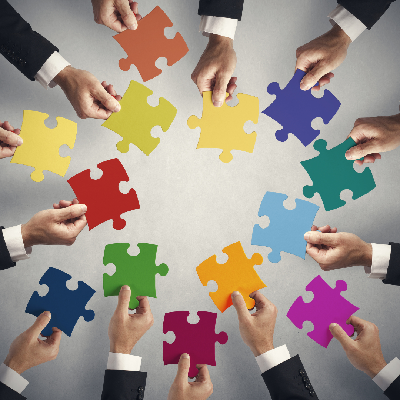 ---