Cheers Videos Productivity Tool
Cheers Videos Productivity Tool

Experience an Advanced Video Recorder!
Cheers Videos is a digital video recording and conversational application that helps you stay connected with family, friends, colleagues, corporate customers and clients.
With our advanced recorder you can record yourself, your screen or both at the same time and then email your videos, share them on social media, or just save them in Cheers library for later use.
The recorder provides you with the ability to record in 4 different video formats (nHD, VGA, square and wide) covering all your sharing needs. You can also upload videos from your device as well as link videos from other platforms.
Simple and Easy Video Management Interface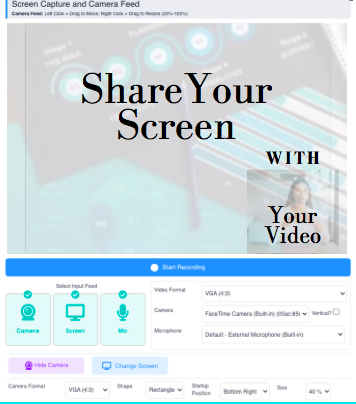 With Cheers simple video management interface you can adjust the way your video looks and adjust its settings. You can add a thumbnail, choose your video's privacy settings, add a tag, create reminders and a lot more.
Send Targeted Videos Thanks to Tracking!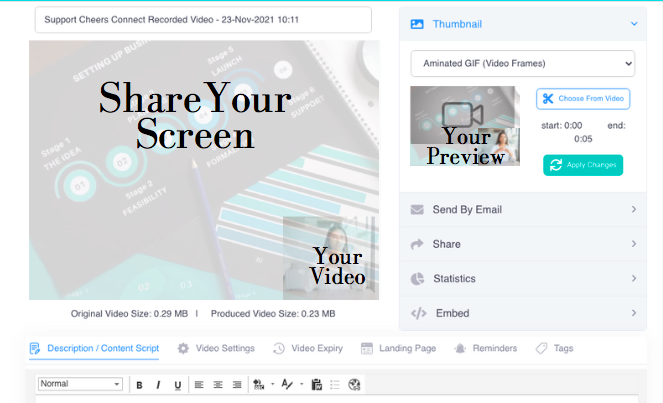 You are able to Improve your communication by tracking your video, check who watched it, how many times and how long with Cheers detailed analytics. This will help you send more targeted videos that will increase your business productivity.
It's all about videos! Why videos?
Videos have a great impact on many aspects:
Social Media Engagement: Videos Encourage Your Customers to Engage with Your posts, and inspires them to interact more.
Customer Experience: Your Customers Are Always Looking for more efficient ways to consume content. Many would rather learn about a new product or service through video as opposed to text.
Global Reach: Videos are one of the most prevalent ways of Communicating. As Of 2019, video accounts for nearly 80% Of the entire world's mobile data traffic. E-Mails are often read more frequently on mobile as well, meaning you can further capitalize on using video in email.
---